How to get more value from your automation program: Bayer's process transformation story
RPA has been around for some time now, and we have seen its successes. But now that all the easy wins have been automated, what comes next? Join Galina Gray, VP of Digital Transformation and IT at Bayer, Consumer Health, and Arjun Narayan, Co-founder at Soroco for their insights into how you can get more value from your automation program by transforming processes at scale. Stop automating, start transforming.
Key takeaways
Why process discovery is the first step to automating the right process
How to increase impact with process redesign before automation
How to select the right tools for automating complex processes
Expert speakers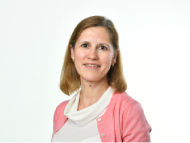 With over 15 years' experience implementing innovative solutions in several sectors, Galina is an expert in helping teams leverage technology to realize benefit from intelligent process automation.
Since co-founding Soroco in 2014, Arjun has worked with F500 customers across verticals to transform their processes through a connected process improvement journey, powered by technology.
Request A Demo
Thank you for your interest in Soroco. We're excited for you to begin or continue your digital transformation journey with us. Reach out to us here and we will get back to you shortly to set up a demo.