Let's Discover the World's Work Graph Together
Unlock a new definition of being 'your best' whilst helping millions around the world do the same!
At Soroco we are pushing the boundaries and defining a new technology category called the work graph, with a diverse team that's built on the foundation of our core principles. Come join our energetic team!
Discover the work graph of the world
Our goal is to be the world's best at building a comprehensive work graph and using it to improve the experience all people have at work. We will work with any source of data that enriches the view of work and aids in tangible solutions that make work better for people. Our technology will work for any team, of any size, and in any industry, geography, and business function.
---
Engineering is limited only by the laws of nature
As long as there is no natural limit to solving a problem, we will take risks, iterate, move quickly, and work hard until we find a solution. Taking risks may result in failures but we will fail quickly, learn from them, and move forward. In our founding, the very idea of building a system to discover digital work from mere observations seemed like a far-fetched and implausible idea.
But we invented and engineered our way out. Hence, we will live by the adage; a plausible impossibility is better than a convincing possibility. To sustain this culture, we will promote an environment which empowers and encourages every individual to take risks, attack a problem head-on through iteration and systematic principles.
One Global Heart
The key to our success is when diverse people collaborate and work together. When we were six people from multiple countries, races, genders, and time zones the only recipe for success we had was for us to stick together, back each other, compromise, and respectfully collaborate with each other. Each time we have repeated this formula, at any scale, we have always won.
We will live by Phil Jackson's adage that good teams become great, when members trust each other enough to surrender the me for we.
---
Learnibility beats Experience
We fundamentally believe in growing and nurturing talent. This stems from our belief that learnability, under the right circumstances, can eventually trump experience with time, focus, and drive from an individual. Experience is valuable in the short-term, but learnability wins in the long-term. We believe in a culture of positive feedback, and that is why we believe in a hierarchy of ideas and not people.
So What Focus on what truly matters​
Every new artefact – feature, technology, data, analytical result, or a new internal policy – is of no value until it answers, 'so what'? Specifically, who does it benefit and what enduring value can they derive from it, both now and forever? Answering this question is hard but it is essential to have significant impact, and for all our actions to reinforce each other as a force-multiplier. We look to change user's lives in deep ways that will compound over the long-term
---
Be 10x Ahead of our Users
In all companies we work with, the users (end-users, managers, CXO) have been our true customers, using our technology every day. From the very beginning, we deliberately worked with category-defining companies across the world. A key to succeeding with these companies was to have the courage to constantly anticipate our users' needs, expectations, identify problems, and proactively solve them. This is how we will always operate with our customers – to proactively stay ahead to address their needs. In this, we will show speed, hunger, ambition, and aggression.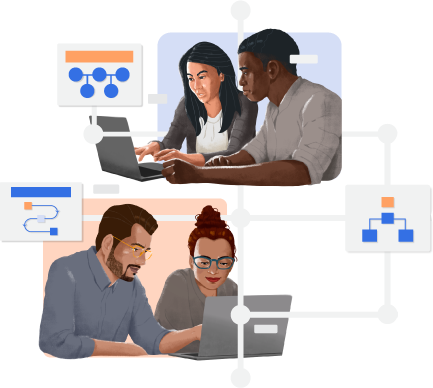 Testimonials
Hear From our Employees
Over the last 6 years, I have enjoyed working across all our engagements and products in my current role as Director of Engineering. ​I have had the privilege of watching Soroco grow from 4 people to about 400 now. Along this journey I have watched our technology, our people, our offerings and our processes evolve into a sustainable and scalable business. ​ I am Dr. Wolfgang Richter, I am Soroco​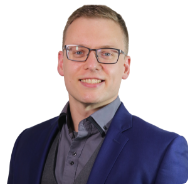 Dr. Wolfgang Richter
Director of Engineering
I joined Soroco as their first non-engineer team member. I've played more than seven roles including engagement management, account management, HR, operations, sales, product strategy, customer success etc. I wore multiple hats not only to own the role I was in, but also to enforce the culture, to train newcomers, to scale existing operations, guide the product roadmap and to build great customer success stories. It is the uniqueness of our technology and the amazing people we've hired that sets us apart!​​ I am Era. I am Soroco.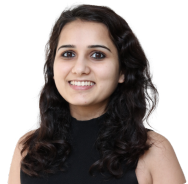 Era Chaudhary
General Manager Scout
I joined Soroco as an intern and have grown through ranks over the last 5 years.​ I work with the design and engineering teams to build our product while also partnering with customers to ensure what we build is relevant to them.​ What I enjoy most about Soroco is its people. We have attracted the right set of people at all levels which has enabled us to have a culture of learning and collaboration. ​ I am Shreyas, I am Soroco.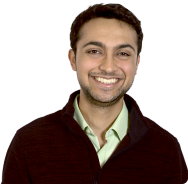 Shreyas Karanth
Product Manager
It has been an amazing 3.5 years with Soroco -- a home away from home, with colleagues like family, and constant learning and growth with each other every day. The people I've known here have played a key role in helping me develop professionally. Open conversations and earnest feedback from my team have enabled me to expand my horizons. My fellow comrades are always ready to lend a helping hand when needed, and I am privileged to be working amongst them. ZeroWidthSpace;I am Arpita. I am Soroco. ​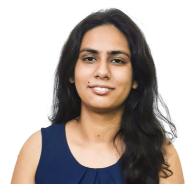 Arpita Batra
Sr. Software Engineer
I have been with Soroco just shy of two years and have the privilege of working with one of our core accounts - a world super power! ​It's such an honor to work at Soroco where the technology is helping this client and many others in the Fortune 500 space in such a big way. As a bonus, the people here are amazing! I don't think I've worked with such an intelligent and talented group of folks before and have definitely made some lifelong friends along the way. ​ Keep it up Soroco and thanks for helping shape my professional career! ​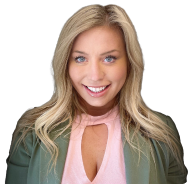 Kelsey Keturakat​
Enterprise Account Executive
I have been part of Soroco for more than 3 years and what a journey it has been! Soroco has provided me the perfect platform to expand my expertise. I have had the opportunity to perform different roles wearing multiple hats and working with clients from different sectors and geographies. At Soroco, the people here are brilliant and the work environment, truly enriching. ​I am proud to work for a company which offers cutting-edge work and helps teams be their best! I am Mohi. I am Soroco.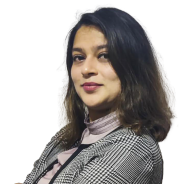 Mohi Shukla
Customer Success Manager
Career
Let's Work Together
| Designation | Quality Assessment | Location | Action |
| --- | --- | --- | --- |
| Solution Engineer | Scout Product GTM | London | Apply |
| Lead InfoSec Engineer | Scout Product GTM | Bengaluru | Apply |
| Instructional Designer | Scout Product GTM | Bengaluru | Apply |
| Solution Engineer | Scout Product GTM | Bengaluru | Apply |
| Product Manager - Server | Scout Product Management | Bengaluru | Apply |
| Product Designer | Scout Product Management | Bengaluru | Apply |
| Staff Engineer - Data Agent | Scout Product Management | Bengaluru | Apply |
| Staff Engineer - Data Agent | Scout Product Engineering | Bengaluru | Apply |
| Product Marketing Manager | Marketing | Bengaluru | Apply |